For a castle-like banquet:
Tartan plates paired w/ red & leopard print bordered placemats, paisley napkins, fancy silverware & etched wine glasses.
Tartan = Plaid
Tartan on the table gives a very traditional Christmas feel - Cozy, warm, British.
A jeweltone setting w/ purple & green plaid, purple napkins, & a beautiful copper teapot.
Tartan w/ b&w checkerboard plates make for an interesting juxtaposition.
Wicker placemats add texture.
Another example of a black & white pattern paired w/ red tartan.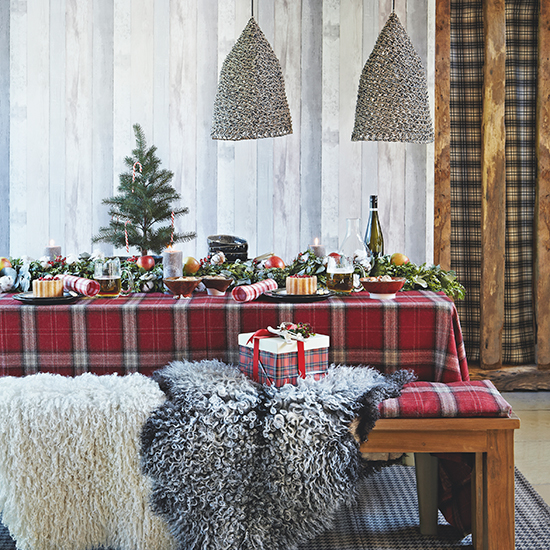 Tartan + shearling = cozy cottage
Gold w/ red & green tartan
A muted version in greys & blues.
Long candlesticks & candelabras have a regal effect
Tartan w/ a flowery table runner & green glasses.