My favourite fashion theme Alien Futuristic 80s has hit the mainstream hardcore this year & I couldn't be happier. Not that I will ever see any of these items w/ my own eyes but inspiration-wise the shine, man-made materials, unusual colour schemes, and strange silhouettes are so different from anything in years.
A new emphasis is on fabric research has affected the designs themselves --- lamé jersey reminiscent of liquid mercury, hi-tech parachute material
Above three: Balenciaga - pre-fall 2012
rounded, oversized silhouettes / retro 80s / lamé / shoulder pad looks / sportswear-inspired pieces / boxy jackets / semi-structured sweaters / contrast lining / shiny pigment-treated cotton
This year, the Balenciaga inspiration was to mix 80s post-punk office wear with what we may have pictured 2012 fashion would become.
Above: Balenciaga - fall 2012
I LOVE the molten dipped ribbed knit top!
Above three: Blumarine - fall 2012
Fat round studs at Gaetano Navarra - Fall 2010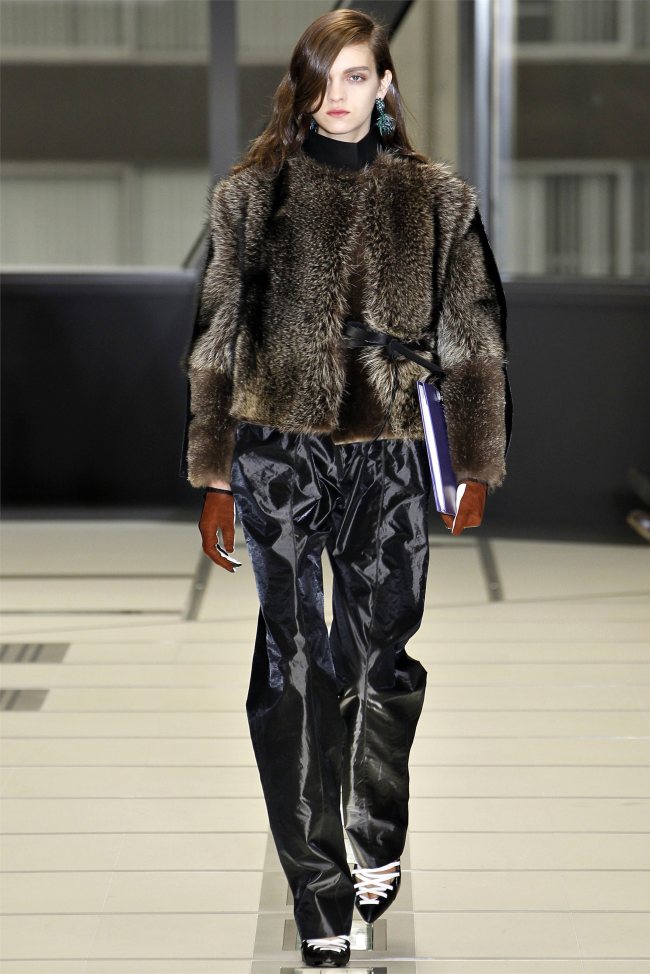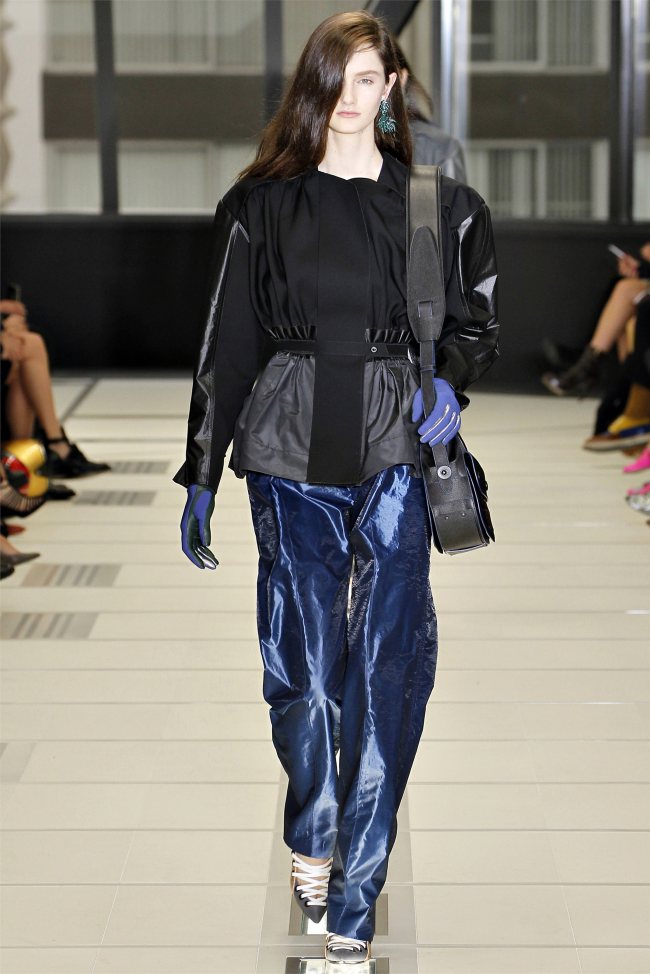 Above two: more Balenciaga - fall 2012
above three: Costume National - fall 2012
above three: Viktor & Rolf - fall 2012
Above two: Giambattista Valli - Spring 2012
Above four: more Blumarine - fall 2012
Acne - fall 2012
Above two: VPL - fall 2011
Reem Acra - fall 2012
Preen - spring 2012
Manish Arora - spring 2012
Gianfranco Ferre - fall 2012