Tiger-print biker shorts
Krista
, above, age 20 says:
"Leggings are pants."
which I wish the world would agree with already!
taken 23 August 2012 by Pieni Roobertinkatu
found at:
hel-looks.com
, street style from Helsinki, Finland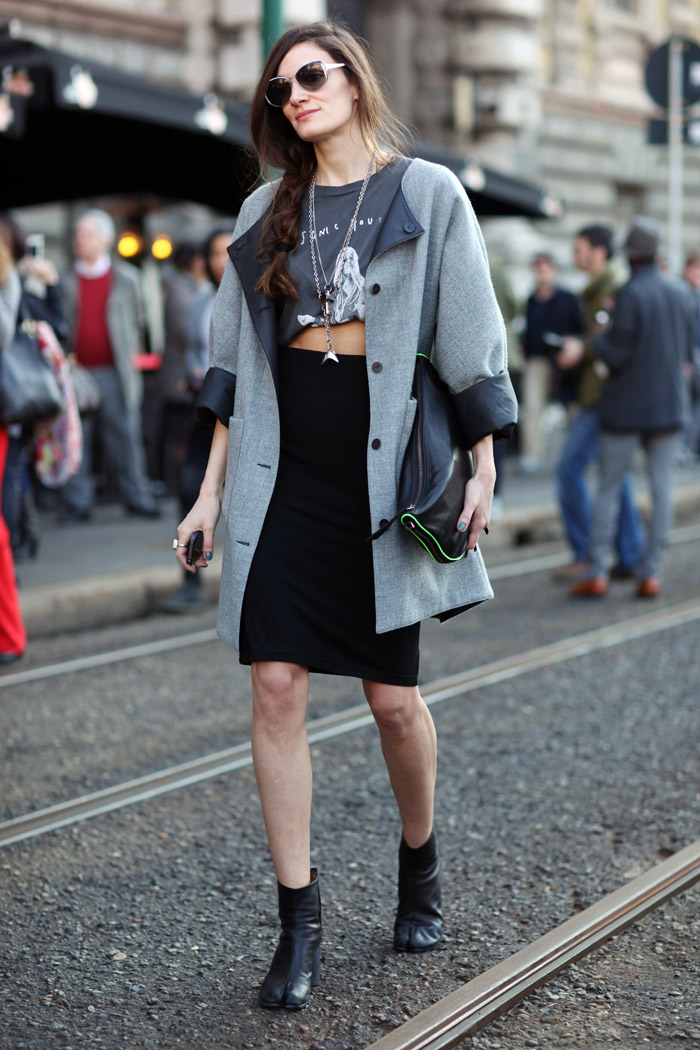 This has the collarless, raglan sleeve coat that I previously posted about worn over a high-waisted skirt w/ crop top
from: streetpeeper.com in Milan
Shirt collar & tails extending below the 'relaxed' fit sweater.
A new trend is the full body bright print outfit worn under a solid coat. I like the matching shirt + pant concept, whether it's the same pattern or all one shade.
Another example of this but with a dress
Ack! I am obsessed with getting a shearling coat this winter! (Not the generic white & tan ones!)
This one is gorgeous.
Above lot from streetpeeper.com, but in Paris, London & New York
I dislike distressed jeans but outright massive holes look goood! Especially with metallics
from: waynetippetts.com in London
Ok, so the ripped knees again but large Fur Lapels on coats/jackets! She doesn't look so friendly, but her jacket' nice.
from: backyardbill.com/pictures/emily-hope-new-york/
Chokers
/ wide, fitted necklaces
from: streetfsn.blogspot.de/
Gaudy jewels worn over outerwear
I love this mix of utilitarian & quirky (but not fake-geek!)
from: streetfsn.blogspot.de